As we come up on this week's blog, my kids are counting down to the final end of the school year (and what a year it has been!). Much of the country has already dismissed schools for the summer, and we in the Northeast are the final holdouts—or so it seemed to me when I was a kid! With restrictions loosening up around the country, many of us will be travelling more this summer, as well as spending more time outdoors. Now is a great time to review summer weather safety basics. Here are five simple things you can do to make sure you safely enjoy outdoor activities- no matter what the weather!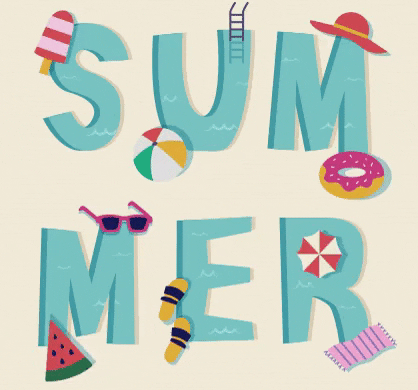 1. Prepare, prepare, prepare!
We've said it, we'll say it again: the best way to minimize your risk of weather-related injuries is to do everything you can to prepare ahead. While you cannot guarantee that you will always have sunny weather, knowing what to do when bad weather strikes can go a long way toward keeping you and your loved ones safe.
First, be sure you know what the weather forecast is for where you are heading. Will it be hot? Is there a chance of thunderstorms? There are plenty of good weather apps out there (we reviewed a selection of them here), or you can visit your National Weather Service and enter any address for a current forecast, plus any watches and warnings which may be in effect. Secondly, make sure you have multiple ways to receive weather warnings. If you plan to be in an area where cell service is spotty, a radio such as this one will receive NOAA radio channels, even in remote areas. Lastly, simple things such as making sure your phones are fully charged before you head out is also a good idea.
2. Wear appropriate clothing.
This may involve bringing (or shedding, as the day goes on) plenty of layers. We all know that it is often much colder at high altitudes, so it is important to plan ahead so you don't find yourself inappropriately dressed. Bringing a rain poncho along, even for short hikes or outings, is always practical. If you are headed to the beach or a lake, make sure you have appropriate sun protection, such as hats, UV protective clothing, and plenty of sunblock.
3. Hydrate.
Many heat-related symptoms can be prevented by taking simple measures such as drinking plenty of fluids and staying in the shade (or indoors) during the hottest time of day. If you will be outside, be sure to pack plenty of water for everyone in your party. Easy to digest snacks can also help keep everyone fueled.
4. Review safety procedures for any potential weather threats
Over the years, we have posted many times about how to stay safe during hazardous weather. Planning ahead also involves making sure you know what to do if you are suddenly caught, say, in a thunderstorm at the beach or on a hike.
Where is your safe place?
What do you do to minimize your risk of getting struck by lightning?
How do you react if you find yourself caught in a rip current?
What about if you are boating and find yourself caught in a sudden thunderstorm?
Do you know the signs and symptoms of heat related illnesses and how to react if someone needs help?
The National Weather Service Weather Ready Nation program has many weather safety resources. You can search by season, by weather type, or just browse their many videos, infographics, and web pages which give plenty of helpful information
5. Be sure your car emergency kit is well stocked.
We've talked before about how important emergency kits are, but it is especially important if you plan to be travelling this summer that you keep one in your car. Make sure it is stocked with first aid, water, a working flashlight and extra batteries, jumper cables, and other necessary supplies. The National Safety Council has a great checklist for what to include in a car emergency kit. Oh- and while it seems antiquated in this age of GPS…paper maps are sometimes very useful if you find yourself lost in a remote area!
We wish everyone safe and happy travels this summer!